The results of the Grand Lodge of Pennsylvania's 2020 Masonic Values Art Competition are announced.
Ryan Flynn's oil on canvas, "The Master and the Apprentice," took the Grand Master's Prize (and sold for $2,000).
My favorite: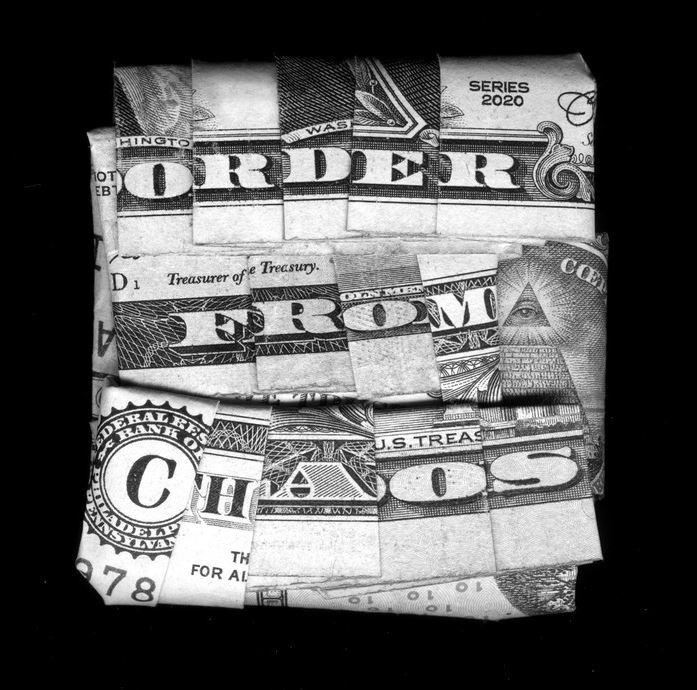 Artist D TAG's archival pigment print on Hahnemühle FineArt paper measures
40″ x 40″ x 2″.
This photograph is a composition of folded dollar bills to reveal the message "Order From Chaos." The idea was to capture the design and architecture on the U.S. currency associated with Masonic culture and the connection to Philadelphia.
Read all about it here.