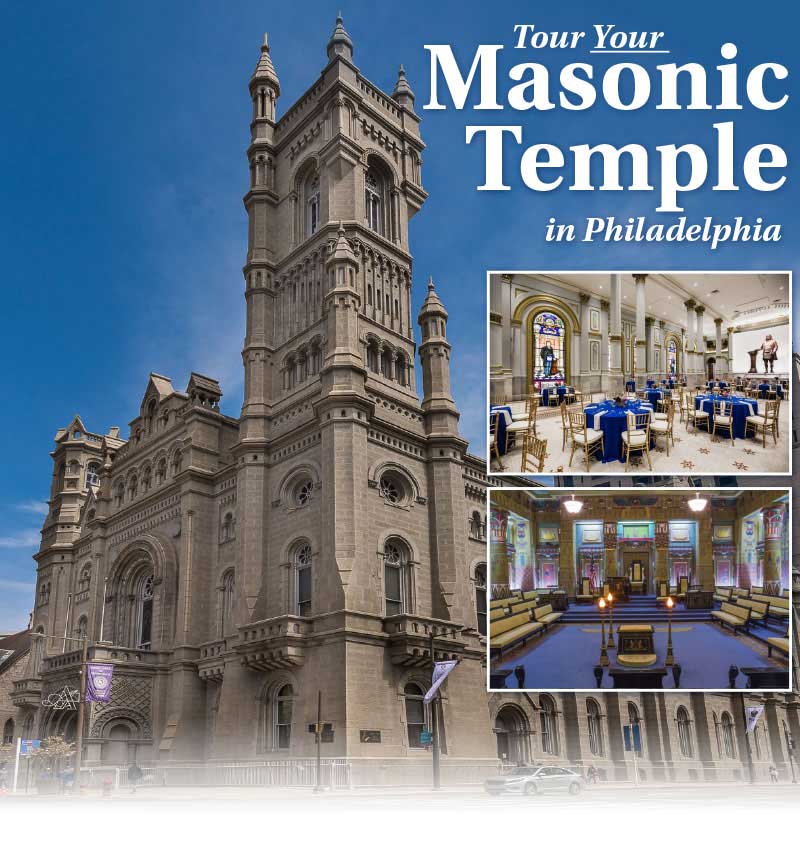 The Masonic Temple in Philadelphia, headquarters of the Grand Lodge of Pennsylvania, has been ordered closed through the end of the year by the city government.
At a press conference Monday, Mayor Jim Kenney and Health Commissioner Thomas Farley announced a list of precautionary measures for managing the pandemic, including a city-wide ban on indoor gatherings and events, whether public or private. The order was made effective to January 1 to permit time for desired benefits of the lockdown to materialize, because a vaccine will not be available until January, and because it is thought the spread of the virus will not abate until winter arrives. It is possible the ban on gatherings may be extended.
The list of varying prohibitions also affects businesses, schools, religious sites, museums, libraries, and other destinations.
The Grand Lodge announced the closure through its social media accounts after the mayor's press conference.